*The 2019 Paris Air Show is here! Check back daily as we update this page with some of the biggest news and orders of the event.*
*Scroll to the bottom of the article for a full table of orders.*
Thursday July 20
Thursday saw the last day of the trade show part of the 2019 Paris Air Show. The only orders announced on this last day were for Airbus aircraft.
Aircraft lessor Nordic Aviation Capital (NAC) signed a Memorandum of Understanding (MoU) for 20 A220 Family aircraft. [PR]
Saudi Arabian low-cost airline Flynas signed a Memorandum of Understanding (MoU) for 10 A321XLR aircraft. The airline also converted 10 existing A320neo orders to the larger A321neo. [PR]
Right as the show was wrapping up, JetBlue Airways announced a conversion of 13 A321neo orders to the new A321XLR. They also firmed up an order for 10 A220-300s from existing options. [PR]
*Scroll to the bottom of the article for a full table of orders.*
Wednesday July 19
Airbus
Airbus news started early morning Wednesday with Qantas announcing an agreement for 36 of the new A321XLR aircraft. This includes the conversion of 26 existing A320neo orders and 10 new firm orders for the XLR. The aircraft could be used by a combination of Qantas itself and low-cost carrier Jetstar (also part of the Qantas group). [PR]
Later on in the day, Indigo Partners signed a Memorandum of Understanding for 50 of the new Airbus A321XLR. This is made up of 32 new A321XLR orders and 18 conversions from existing A320neo orders. The aircraft will be distributed to the fleets of three airlines part of Indigo Partners: 20 to Wizz Air, 18 to Frontier, and 12 to JetSMART. [PR]
To add on to the already busy day for A321XLR orders, American Airlines announced that it will acquire 50 A321XLR aircraft.  The purchase agreement includes the conversion of 30 existing A321neo orders and a new order for 20 XLRs. It is expected many of these aircraft will operate American routes from the US East Coast to Europe. [PR]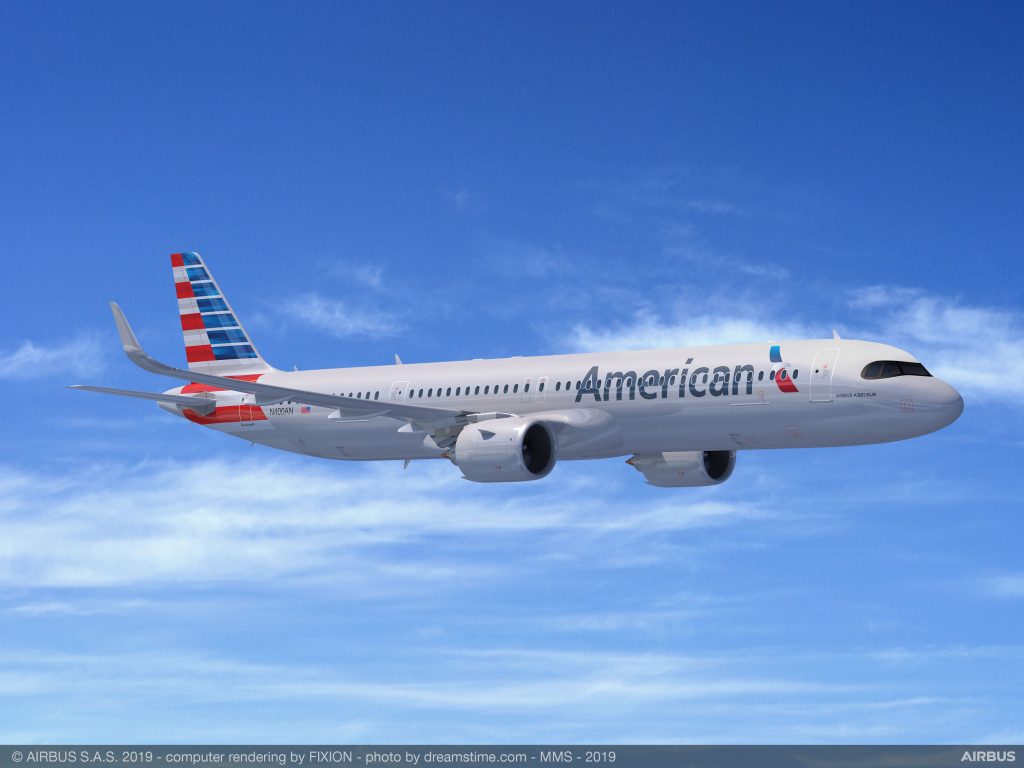 Other Airbus orders on day three:
China Airlines signed a Memorandum of Agreement for 11 A321neo aircraft and will acquire another 14 A321neos on lease. [PR]
Leasing company Accipiter Holdings signed a Purchase Agreement to acquire 20 A320neo aircraft. [PR]
Boeing
Day three for Boeing mostly involved orders for its 777 and 737-800 freighter aircraft:
China Airlines announced intent to purchase 6 777 Freighters. [PR]
ASL Aviation Holdings DAC (ASL) signed a Memorandum of Understanding for 20 737-800 Boeing Converted Freighters (BCF). [PR]
Qatar Airways announced a commitment to purchase 5 777 Freighters. [PR]
Meanwhile on the stranger side of things, Turkmenistan Airlines announced its plan to add one 777-200LR to its fleet. The the national carrier of Turkmenistan currently operates three of the type. [PR]
Embraer
Embraer's single order announced on day three was for up to 35 E195-E2 jets from KLM. That includes 15 firm orders and purchase rights for 20 more. [PR]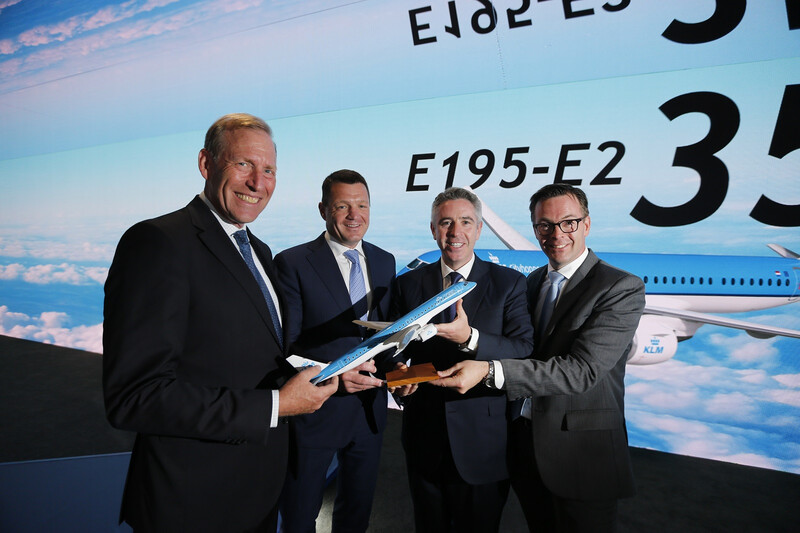 ATR
The ATR news on day three was mainly around the ATR 42-600S, the  STOL (Short Take-Off and Landing) version of the ATR 42-600. Turboprop leasing firm Elix Aviation Capital signed a Letter of Intent to become the launch customer of the ATR 42-600S, with an order for 10 aircraft. [PR] Meanwhile, Air Tahiti ordered two of the ATR 42-600S turboprops. [PR] There was also an undisclosed customer that ordered 5 aircraft.
*Scroll to the bottom of the article for a full table of orders.*
Tuesday July 18
Airbus
Airbus's biggest order on day two of the 2019 Paris Airshow was a Memorandum of Understanding (MOU) for 31 Airbus aircraft from Cebu Pacific. The order was comprised of 16 A330neo, 5 A320neo, and 10 of the new A321XLR. The airline picked the higher capacity version of the A330-900, with a 460 seats in a single class configuration. Cebu will also become a launch airline for the new A321XLR, which will allow the Philippines based airline to fly as far as India and Australia with a single aisle aircraft. [PR]
The A321XLR continued to gain orders one day after its initial announcement. International Airlines Group (IAG) placed 14 firm orders for the aircraft and will implement 8 into Iberia's and 6 into Aer Lingu's fleet. [PR]
Other Airbus orders and announcements on day two:
Boeing
After a mostly quiet day one at Paris 2019, Boeing started the day with two orders for its 787 Dreamliner aircraft. Korean Air ordered 10 787-9s and 10 787-10s and will lease an additional 10 787-10s from Air Lease Corporation. [PR] Additionally, Air Lease Corporation separately announced a commitment for 5 787-9s. [PR]
The big news for Boeing came later in the day when International Airlines Group (IAG) announced its intent to purchase 200 737 MAX jets. The order would include a mix of MAX 8 and MAX 10 aircraft and be deployed across IAG airlines including Vueling and LEVEL. [PR]
This order marked a major win for Boeing as it is the first news about new orders for the 737 MAX since the world wide grounding of the type following the crashes of Lion Air flight 310 and Ethiopian flight 302.
 "We have every confidence in Boeing and expect that the aircraft will make a successful return to service in the coming months having received approval from the regulators."

Willie Walsh, IAG Chief Executive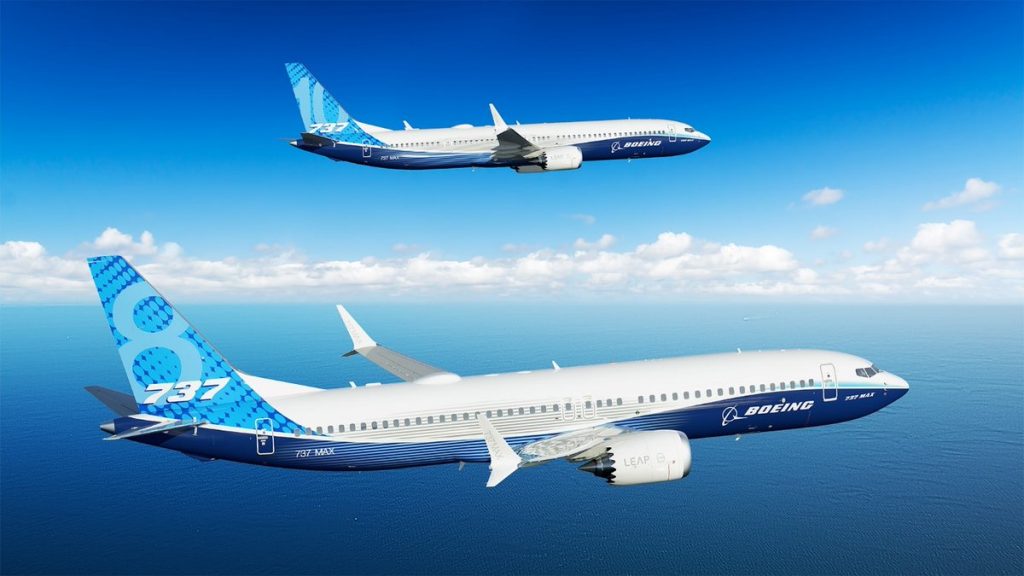 Embraer
Embraer picked up two orders on day two of the trade show:
Spanish airline Binter firmed up an order for two additional E192-E2 aircraft from purchase rights signed in 2018. The airline will become the first European operator of the largest aircraft of the E2 series. [PR]
Japanese airline Fuji Dream Airlines ordered two E175s two join FDA's all Embraer fleet. [PR]
ATR
ATR picked up a notable Letter of Intent today for ATR -600s from regional aircraft leasing specialist Nordic Aviation Capital (NAC). The LoI consisted of 35 firm orders, options for a further 35, and purchase rights for 35 more. [PR]
*Scroll to the bottom of the article for a full table of orders.*
Monday July 17
Airbus
Monday's biggest aircraft news came in the form of Airbus announcing the long rumored A321XLR. This latest version of the A321neo offers a staggering 4,700nm of range, 15% more than the A321LR, while keeping the same fuel efficiency. Some of the changes made to make this possible include:
the new permanent Rear Centre Tank (RCT) for more fuel volume; a modified landing gear for an increased maximum take-off weight (MTOW) of 101 metric tonnes; and an optimised wing trailing-edge flap configuration to preserve the same take-off performance and engine thrust requirements as today's A321neo.
Airbus also announced that the launch airline for the A321XLR will be Middle East Airlines (MEA), the flag carrier of Lebanon, who signed a firm order for four A321XLRs. MEA will use the aircrafts range to increase its route network to Africa and Asia. [Press Release]
The other major news for the Airbus order books was Air Lease Corporation signing a Letter of Intent for 100 Airbus aircraft. This was made up of 50 A220-300s, 23 A321neos, and 27 of the new A321XLRs. [Press Release]
Also noted: Virgin Atlantic ordered 14 A330neos. [PR]
Embraer
Embraer received an order for its E175 aircraft by United. This included 20 firm orders and 19 options. United will incorporate these 70 seaters into regional carrier operations [Press Release]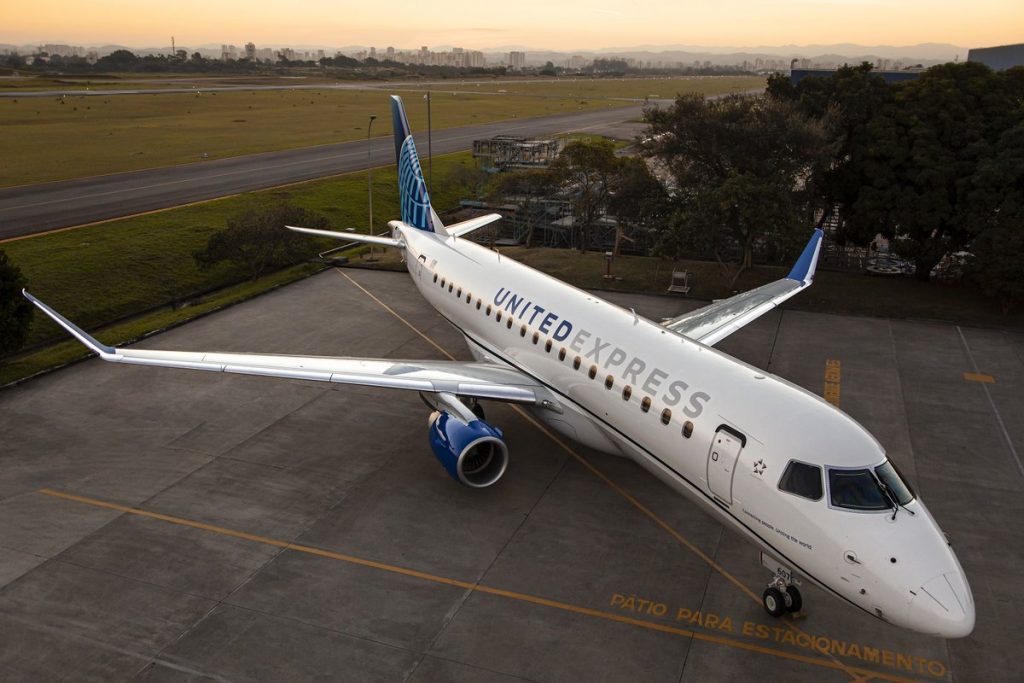 Boeing
Boeing stayed mostly quiet aircraft order wise during day one of the show. The one news that came out today was that aircraft lessor GECAS exercised 10 purchase rights to firm orders and added 15 more purchase rights for the 737-800 Boeing Converted Freighter (BCF). [Press Release]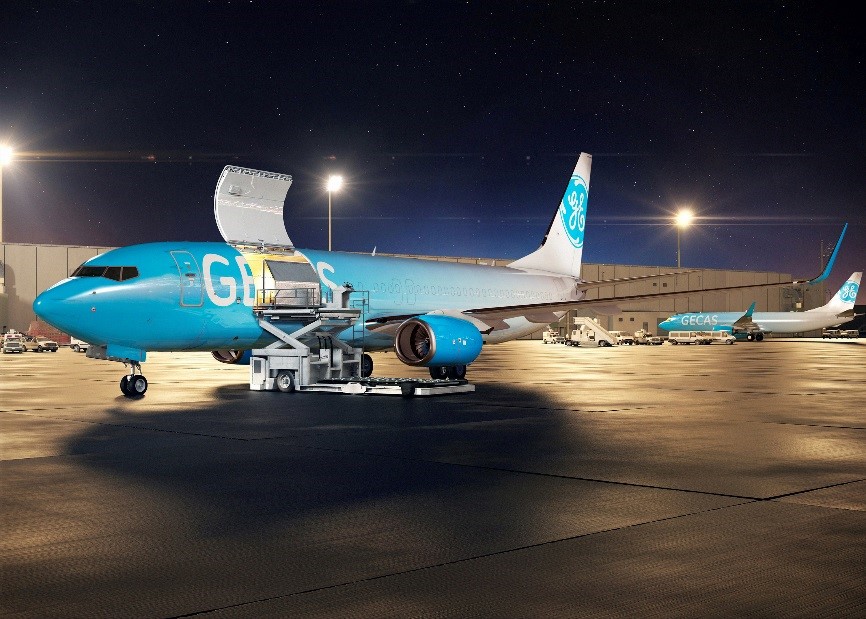 An interesting piece of Boeing news that did come out was that they had signed service agreements with IAG, the parent company of British Airways, to furnish British Airways with its Component Services Program. This will allow Boeing and its partners to "own, manage, and maintain a global exchange inventory of parts for the airline's [Airbus] A320 and A320neo aircraft." This marks the first such "off-platform" component service agreement by Boeing. Additionally, Boeing and IAG held a deferred ceremonial signing for its order for 18 777X airplanes. [Press Release]
Paris Air Show 2019 Orders
Customer
Aircraft Type
Number
Order Type
Air Lease
Airbus A220-300
50
Letter of Intent
Air Lease
Airbus A321XLR
27
Letter of Intent
Air Lease
Airbus A321neo
23
Letter of Intent
United Airlines
Embraer E175
20 / 19
Firm / Options
Virgin Atlantic
Airbus A330-900neo
8 / 6
Firm / Options
MEA
Airbus A321XLR
4
Firm
GECAS
Boeing 737-800 BCF
10 / 15
Using Purchase Rights/
New Purchase Rights
Cebu Pacific
Airbus A330neo
16
Memorandum of Understanding
Cebu Pacific
Airbus A321XLR
10
Memorandum of Understanding
Cebu Pacific
Airbus A320neo
5
Memorandum of Understanding
Saudi Arabian
Airbus A321XLR
15
Firm
Saudi Arabian
Airbus A320neo
15
Firm
Saudi Arabian
Airbus A320neo Family
35
Options
AirAsia
Airbus A321neo
253
Swap from existing A320neo order
IAG (For Iberia and Aer Lingus)
Airbus A321XLR
14
Firm
Delta
Airbus A220-100
5
Firm
Atlantic Airways
Airbus A320neo
2
Purchase Agreement
Korean Air
Boeing 787-9
10
Commitment to purchase
Korean Air
Boeing 787-10
10
Commitment to purchase
Air Lease
Boeing 787-9
5
Commitment to purchase
IAG
Boeing 737 MAX 8 and MAX 10
200
Intention to purchase
Binter
Embraer E195-E2
2
Firm
Fuji Dream Airlines
Embraer E175
2
Firm
Nordic Aviation Capital
ATR -600
35 / 35 / 35
LoI / Options / Purchase Rights
China Airlines
Boeing 777 Freighter
6
Intention to purchase
Turkmenistan Airlines
Boeing 777-200LR
1
Intention to purchase
ASL Aviation Holdings
Boeing 737-800 BCF
10 / 10
Firm / Options (MoU)
Qatar Airways
Boeing 777 Freighter
5
Commitment to purchase
Qantas
Airbus A321XLR
26 / 10
Swap from existing A320neo order / Firm
Indigo Partners (Wizz Air)
Airbus A321XLR
20
Memorandum of Understanding
Indigo Partners (Frontier)
Airbus A321XLR
18
Memorandum of Understanding
Indigo Partners (JetSMART)
Airbus A321XLR
12
Memorandum of Understanding
China Airlines
Airbus A321neo
11
Memorandum of Agreement
Accipiter Holdings 
Airbus A320neo
20
Purchase Agreement
American Airlines
Airbus A321XLR
30 / 20
Swap from existing A321neo order/ Purchase Agreement
KLM
Embraer E195-E2
15 / 20
Firm / Purchase Rights
Air Tahiti
ATR 42-600S
2
Firm
Elix Aviation Capital
ATR 42-600S
10
Letter of Intent
Nordic Aviation Capital
Airbus A220 Family
20
Memorandum of Understanding
Flynas
Airbus A321XLR
10
Memorandum of Understanding
Flynas
Airbus A320neo
10
Swap from existing A320neo order
JetBlue
Airbus A321XLR
13
Swap from existing A321neo order
JetBlue
Airbus A220-300
10
Firming up existing options
Facebook Comments